e-Bike
After 4 months of design changes and approx. one year of use without problems, here my solution to power a bicycle by using a electric drive, mounted mainly by using 3D printed parts:
without change or removal of any part of the bicyle
fits on any bicycle (except disc brake types)
speed up from 20km/h to 30km/h
easy to install/deinstall
cheap and robust eScooter spare parts (motor+belt+electronics+battery < 100Euro)
using lead acid batterys with long lifetime (35 instead of 200-300Euro for LiFePO)
light if combined with modern batterys
winterproof, openings under each tooth, which work to slough off snow and mud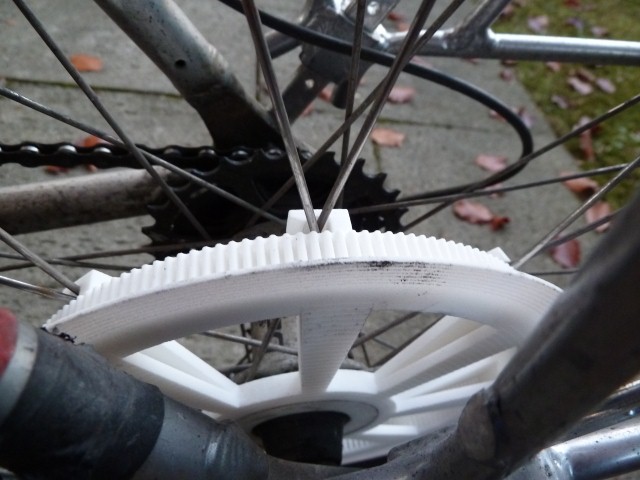 To avoid dirt accumulation in between the tooths of the belt disk there is a small gap. Snow or small particles can fall through.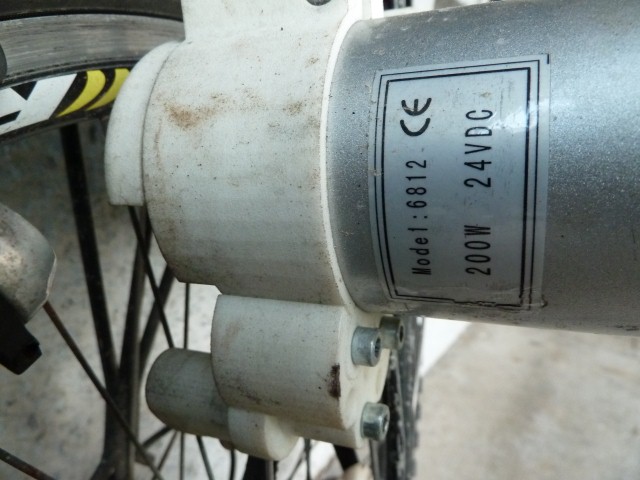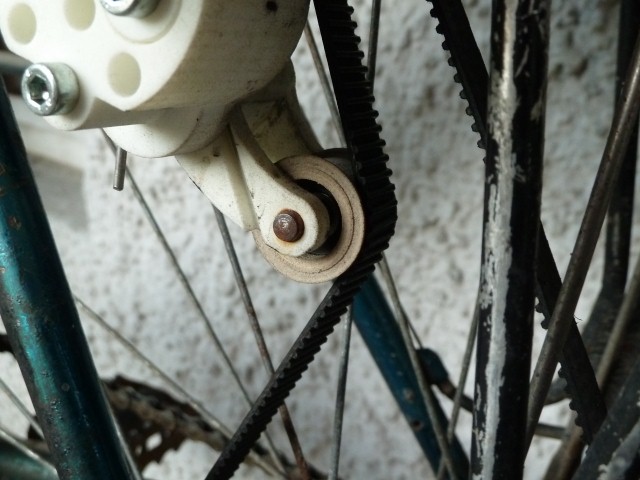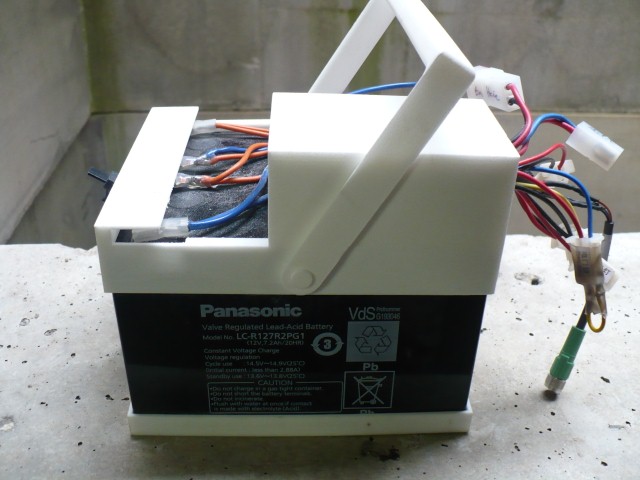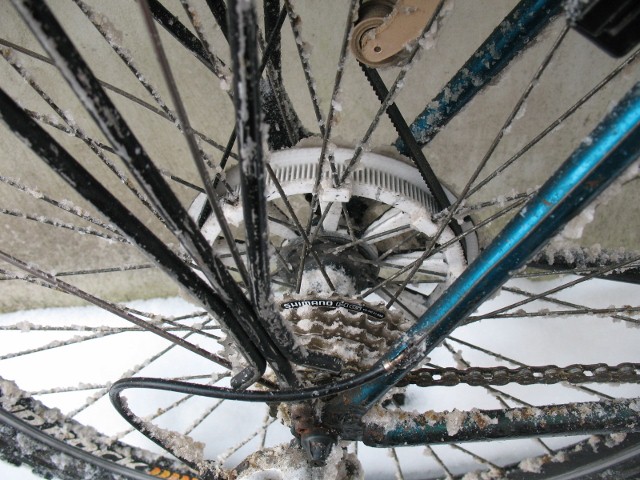 Part list:
belt disk: for HTD 3M 12mm toothed belt, available here for 36 spokes and here for 32 spokes wheels (80Euro)
motor: 200W Unitemotor 6812 24V, source Mat-Con (40Euro)
belt: 843-3M-12, source ATG-Gommern (7Euro)
battery: 2xPanasonic lead-acid battery LC-R127R2PG 12 Volt 7,2Ah (2x17Euro)
battery tray for 2xPanasonic lead acid battery LC-R127R2PG: available here
pack rack: Ideale (24Euro)
12V autom. wall socket charger: IVT (33Euro)
ball-bearing: d6D19w6mm, SKF 636-2RS (3Euro)
connectors: FSH-M2 6,35, GFSH 2X6,3, FS-M2 6,35, GFS 2X6,3; www.reichelt.de
Technical details:
speed: 20-30km/h
range: 20-40km